District 105D
SPECIAL GUEST SPEAKER
John Surtees, CBE

John Surtees, CBE, will speak on Saturday on behalf of the
Henry Surtees Foundation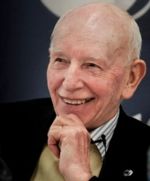 51st Convention
Motoring into Winchester
18-20 March 2016
Holiday Inn, Winchester
Book on-line now! Booking form lists all prices.
Convention programme includes
Workshops with practical day-to-day content accompanied by exhibitions and Lions' displays
Friday evening
Host Night Dinner & Cabaret - theme: Motoring
Dress code: optional - theme or smart casual
Saturday evening
District Governor's Banquet & Ball with entertainment
Dress code: Black Tie
Sunday morning
Open forum, competition presentations and Q&A with International Guest
Partners' Outing
Guided tour of Winchester Cathedral. Read more...

Is this your first Convention?
See the Frequently Asked Questions FAQ